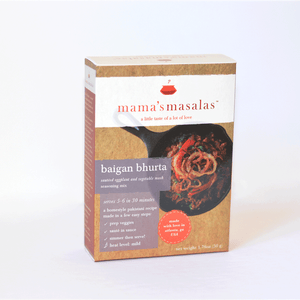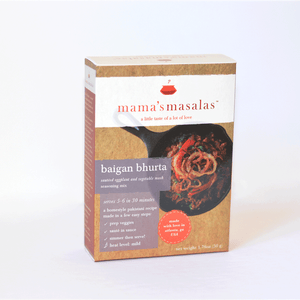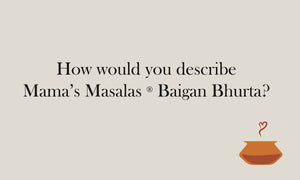 Try All Three
Baigan Bhurta Seasoning
A homestyle eggplant dish, with a complex flavor profile that will take you through a tour of true Pakistani home cooking. A family favorite, and the best part: it's vegan. Spice mix is 100% organic, non-GMO, additive and preservative-free.
Ingredients: sesame seed, sea salt, garlic, turmeric, cumin, black pepper, smoked cayenne pepper
Allergy Warning: Contains sesame seeds.