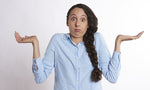 Photo by Robin Higgins from Pixabay.
Spices vs Seasonings. What's the difference? 
Although Mama's Maslas is very excited to be introducing our seasoning tins, what we're most excited about is that we're going to be launching individual spices just in time for the holiday season! This all begs the obvious questions: What is the difference between seasonings and spices and what kind of spices go into seasonings? 
Mama is an expert in all things flavor and knows how to get creative in the kitchen. But first thing's first, it all starts with the spice so let's get started there!
Spices--the Building Blocks
Photo by Freepik from Freepik.
Are you unsure of how to use spices? Don't worry. We got you covered! No one understands better than Mama. Your mama probably had a cabinet that was full of spices. Opening the cabinet was a feast for the senses. Different colors. Different smells. Different containers. And lots of disorganization. When you used spices for the first time, you probably had to search behind three layers of bottles and dig down to the very back of the cabinet to retrieve just what you were looking for--and even then, you weren't entirely sure that was actually what you needed. 
No one really talks about using spices. We know what they taste like, and when they create a noticeable flavor, we are aware of it, but using spices can be a challenge. For you amateurs at home, recreational users, who may feel like they're bumbling, and the pros who are interested in learning more, here is a quick run-down of flavor profiles of a variety of our spices we'll be releasing.
Photo by macrovector from Freepik.
Sweet
- Cinnamon Whole Stick
- Star Anise
- Whole Nutmeg
Sour
- Lemon Juice Solids
- Raw Mango Powder
- Tamarind Pods
Bitter
- Whole Cloves
- Bay Leaf
- Turmeric
Umami
- Dry Minced Onion
- Garlic Flakes
- Whole Cumin Seeds
Salty
- Black Himalayan Salt
- Pink Himalayan Salt
- White Sea Salt
And of course, we can't forget about spicy!
Photo by piikcoro from Freepik.
Spicy
- Whole Black Pepper
- Red Pepper Flakes 
- Dry Ginger Flakes

Does that give you some confidence? Using this spice guide, you can add the flavor you've been looking for to add to your go-to dishes. And of course, there are some time-honored favorites in the list as well--the ones you don't find hiding in the bottom of the spice cabinet nor hardly at the store. 
Seasonings--Mama's Staple
Seasonings are where Mama got her start. By knowing the flavor profiles of spices, Mama mixed it up to create seasonings that her family loved and was snapped up by her fans. Understanding that spices have their own flavor profile, you'll be better able to grasp the concept of blending spices to create seasonings that compliment any dish you prepare. 
Leaning on her Pakistani roots, Mama has created her Butter and Lahori Tikka Chicken seasonings, as well as her Baigan Bhurta and Tofu Tikka Masala blends. These are an easy go-to for those nights when you're not in the mood for leftovers, or you simply want something different -- something outside the ordinary.
With that said, Mama's Masalas is offering individual spices to add to her original seasoning blends. If you want the dish to be more spicy then try adding ginger flakes. Or, if you want it sweet-tasting then add some star anise. We encourage you to be creative and create your own seasonings at home! 
Tip: For inspiration, base your unique, one-of-a-kind mixes on a culture you most relate to or are a part of. 
Feel Good Tea
Photo by cookie-studio from Freepik.
While Mama's Masalas' Feel Good Tea isn't a seasoning per se, it's a comfort blend with spices chosen by Mama herself. This homely blend of clove, ginger, cinnamon, and several other spices, can be put in hot water for tea or used as an enhancer for your coffee or latte. It is the perfect mix of warm spices to settle your mind and your stomach after a long day or even before you get your day started (#beenthere). 
Knowing what is unique about each spice is essential to creating the right flavor. When combining spices to season dishes, this knowledge is even more meaningful. Think about it: we love cooking shows because we see chefs using flavor combinations we would never think of. Now that you know what these ingredients do just that it's your turn to get creative with Mama's! And, don't forget that Mama keeps her products fresh, organic, non-GMO, and preservative-free. We strive for the best!

Renée Clare-Kovacs
Contributing Author