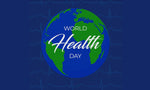 Image attribution made to dsDtudio4u from Pixabay.
Judging by the title, you may be asking yourselves, "So what do organic spices and social media have in common with World Health Day?" My response would be to read on and find out. You'll be surprised by some of the commonalities.
As you know, all too well, the start of 2020 has been like no other. Across the globe, unemployment numbers have sharply increased over the past couple of months, as many non-essential workers have been furloughed and displaced. In the midst of the pandemic, men, women, and children are stuck at home looking for new ways to be productive and creative. Nowadays, it's not uncommon to hear that most are adding a new skill or two under their belts while in quarantine. It's great that most of these skills involve employing our minds, but let's not forget about engaging our bodies.  
With World Health Day 2020 fast approaching, right now would be the best time to reflect on how we can simultaneously engage our bodies and minds. But before we do that, let's learn a thing or two about the origins of World Health Day.  
What is World Health Day, and Why Do We Observe It?
Around the 1950s, the World Health Organization (WHO) formed the World Health Day. Since its inception, every April 7th, the World Health Organization chooses a theme and topic of discussion ranging from either personal health issues or broader issues like global health crises. 
By bringing these issues to the forefront and marking each World Health Day with a distinctive tag, citizens of the world can engage in meaningful discussions and debates.  
For this year's theme, WHO has chosen to assign 2020 as the Year of the Nurse and the Midwife. This year's theme is extremely relevant to what the world faces today, especially in the context of COVID-19. The Year of the Nurse and the Midwife serves as a cue to remind everyone about the brave, and often dangerous work that these limited number of individuals do day after day. It's becoming apparent just how many nurses and other health care workers are seen at the frontlines of emergencies and worldwide health crises. Now, more ever, we need to commend these courageous individuals.  
How Do We Usually Observe World Health Day?
In most cases, World Health Day has been celebrated by people from all over the world. Anyone can choose how to celebrate this special day.  
Adults that choose to celebrate indoors typically commemorate the day by either cooking foods with good sources of proteins and fats, or they may decide to do a light or heavy clean around the house. On the other hand, some may choose to engage in outdoor physical activities by playing ultimate frisbee in the park, or hula hooping in the dark. For those that are even younger, in particular, school-aged children, lesson plans are usually created ahead of time by teachers to lead in-class discussions based on the theme of that year. However, as we all know too well, this year has been like no other. Schools are shut down, and the masses are told to stay indoors in order to prevent the spread of COVID-19. 
How Can We Observe World Health Day This Year?
Believe it or not, you can still participate in World Health Day 2020. This year, you can observe the day in the comfort of your own homes. Below are two fun approaches to celebrate World Health Day on April 7th.  
Activity #1: Cook a Wholesome and Hearty Meal Using Organic Spices
As we all know too well, food consumption patterns have changed over the past couple of weeks. Dining out no longer is an option. Not to mention, the number of stress-eaters, at this point in time is at an all-time high. So, what's the best way to cope with the present without letting ourselves go? 
Ditch the cookies and ice cream and start cooking.  
Mama's Masalas' organic spice packages are chalk full of nutritious and healthy benefits as mentioned in the previous blog post titled "The Nutritional and Organic Spice Benefits of Cooking a Healthy American Breakfast." Using these pre-mixed spices for any breakfast, lunch or dinner is the perfect way to pay homage to World Health Day 2020. 
Here is a delicious meal you can make at home. Also, here are a couple of other comfort-food recipes using Mama's Masalas' spice mixes.
After you're done cooking, go ahead and take some pictures of the results and share these images on your Twitter, Facebook, and Instagram feeds. You can even take it a step further by adding #nursing, #midwives, and #WorldHealthDay to all of your posts.
Activity #2: Engage in Social Media on April 7
Image attribution made to

LoboStudioHamburg

from

Pixabay.
One of the main goals of World Health Day 2020 is to "activate a wave of public appreciation for the works of nurses and midwives," according to WHO. To do so, the World Health Organization is asking all to display our appreciation by flocking to social media that day. You can demonstrate your gratitude by downloading World Health Day 2020-themed posters, social media tiles, and GIFS. After you've downloaded them, post these and other related graphics on all of your social media channels. By beaming your support on several different platforms through the usage of these images and hashtags, many people will be aware that April 7th is in fact World Health Day.
In consequence, you're also opening up the possibility for igniting and kindling meaningful conversations amongst your friends and followers. Some, just by merely looking at these words, graphics, and or infographics, may ask, "How can we better equip nurses and hospital workers at this time?" While others may ask, "How can we continue to support them after the dust has settled after the storm?" If they happen to respond directly to your posts don't be afraid to respond. Go ahead and get ready to be social come April 7th!
Whether you believed me or not in the beginning, organic spices and social media actually have a lot in common with World Health Day 2020. Now that you're armed with this arsenal of knowledge, go out and share this information with your friends and family. And just remember: The WHO needs your support, more than ever, on World Health Day 2020.
ABOUT THE AUTHOR
Janelle Adams is the Digital Content Producer at Mama's Masalas. Having a cross-functional position, she is responsible for editing blogs and product descriptions, identifying and creating needed graphics and videos, managing all social media channels, and assisting in product line development.

Being a native of Georgia and a lover of the metro-Atlanta area, she naturally chose to study in-state. While at Kennesaw State University, Janelle joined the Kennesaw Marketing Association (KMA), which allowed her to form marketing-focused connections, and attend networking events in the region. In May 2020, she graduated with a Bachelor's Degree in Business Management.

Having an acute eye for design and a need to build, Janelle often creates digital art on Adobe Photoshop and Illustrator, and practices constructing computer-based models on Rhinoceros 3D.